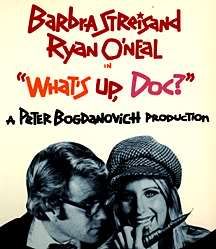 My blog was not named what it was named because I was told or made the decision that I am brave and/or unbalanced.
It was named after the below quote from the above movie. Go to 3:50 in the video, and listen to what the little man in the little white suit shrieks when the redhead in the blue polyester dress is being assaulted.
Please watch the whole movie sometime, it is the funniest thing that came out of the 70s. Also, Ryan O'Neal was a god. Not now that he has beaten his children half to death and been a middle-aged druggie and stuff, but then--he was a god.